He has finally arrived!!!
Jacob Edward Warden arrived at Tuality Community Hospital at 9:59 pm Pacific Time on March 22, 2003. He weighed exactly 6 lbs, and measured exactly 19 inches in length, and 13" around his head. He had a full head of blond hair, big blue eyes, and is perfect in every way.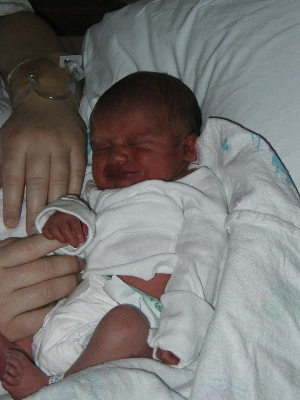 Here is our latest update on life as we know it.
I just love my son!